In all fairness, that's not the *horse*.
Here's a more accurate size comparison ... this is our pony with our 4 yr old grand daughter. He really is a little guy. :)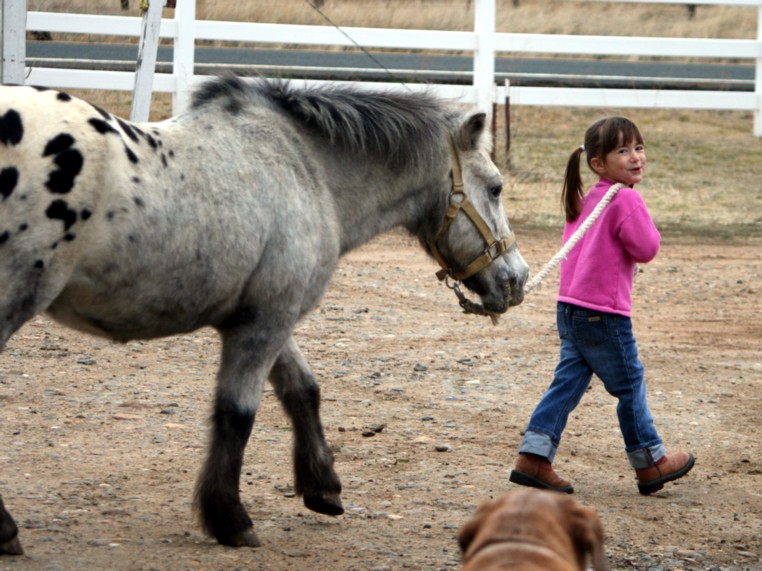 And when looking for that picture I found our other two girls. First one is Bailey, our pound puppy. A very shy and quiet lady.
This is Sabrina, technically she belongs to our 17 yr old grand daughter, but she's lived her whole life with us so she's all ours now.