Hi! I'm Jenny and I'm very much fascinated and interested in the reborn doll making community! Initially I wanted to buy one but the costs for a completed doll are prohibitive. So I'm going to learn how to make my own. I have a candidate doll here, she's some sort of Mattel doll, her eyes are pretty. They were using her in place of a stolen baby Jesus nativity piece at the center and they said I could have her after Christmas was over. I've decided she'll be a her despite previously pretending to be a boy. X)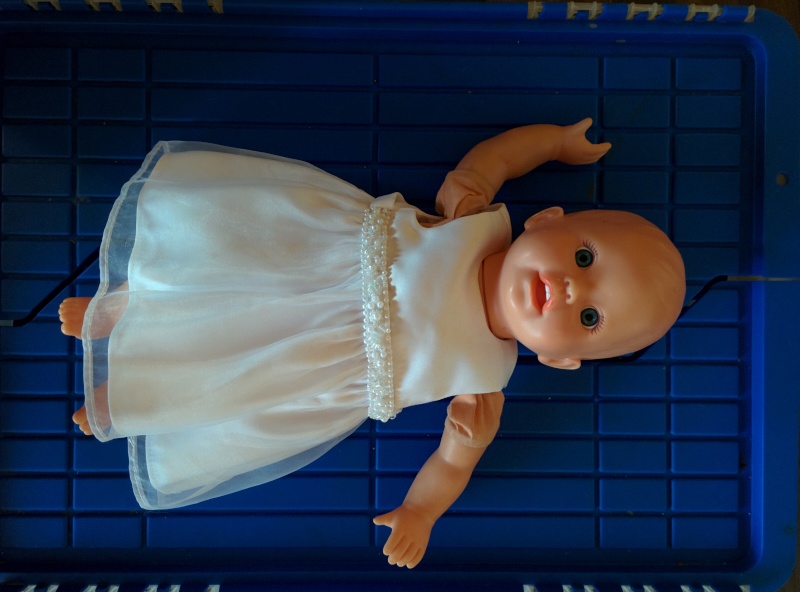 So I'm hopeful I'll be able to learn reborning, she'll be my practice doll. She needs a lot of work. Not the least bit moving pen marks and finding something to call her. And I know this community can help me out immensely.
Glad to be here, and so is my new baby. All she needs is a name, but that can wait until she's a completed doll. Right now she's just going to be Baby.XD
Thank you!