sarrah wrote:

I am from California and a 64 yr old woman. I am new to this world as of april 2016. just barely a month into this. I  had been watching videos on youtube a bit, wondering what all the fuss was about. then, I started watching the process of reborning. the actual creation of such beauty. I was hooked. I bought a little beauty on ebay. she fits in my hand. and I was off to the races! I love the fantasy dolls as well as some of the older girls. the larger kits are going to wait for a couple years as I learn techniques on the little guys. it is all about the creation for me. I love making things and having something of beauty to enjoy or gift when I am finished. I hope to be able to learn quite a bit here. you all seem like a great group.
nice to met you.
Hello Sarrah and welcome to R.E.A.L. !!  
It is really a special feeling to take the blank vinyl and create a beautiful life-like reborn!  I started out as a collector, then decided I couldn't afford them anymore, and decided to learn to make them myself!
My first one on my own, came out "ok", too much paint!  Once I started learning here at REAL, there was no comparison!! I am so happy that I found this forum! Lara has lots of ebooks, dvds, and on-line classes, easy to follow along with! There are lots of knowledgeable staff/moderators and members to help with questions too.
http://realreborn.storenvy.com/collections/237661-ebooks
Have fun and don't forget to just ask if you need any help!
Hugs,
Jenny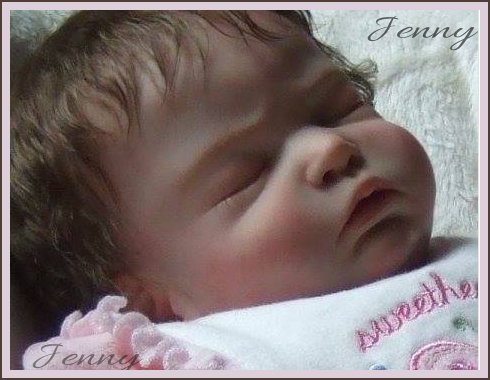 "It's nice to be important, but it's more important to be nice" (words of wisdom from my Dad) :P