Hi Everyone!!!  
I have already started receiving babies for the March 2017 AOTM (Artist of the Month) contest!!
For those of you who are new to REAL and want to enter a baby you have made recently, here is what I need you to send to me
in a
private message
:   (a total of 3 photos - please do not resize as I use the photos for the winners logo and need
them big.)  
I will resize all the photos for the contest to make them all uniform. Thanks so much!
                            . large clear photo of your baby's
hair
(even if its a baldie)                           
                            . large clear photo of your baby's
face
                           .  large clear photo from head to toe of your baby (
whole body
)
Photos must be received
no later than February 19th 9:00 PM EST
Please do not comment here as I need to remove this post after the contest is over, thanks so much! :)
If you don't know how to add photos into a private message using the easy forum method, just let me know and I will help  you.
Hugs,
Jenny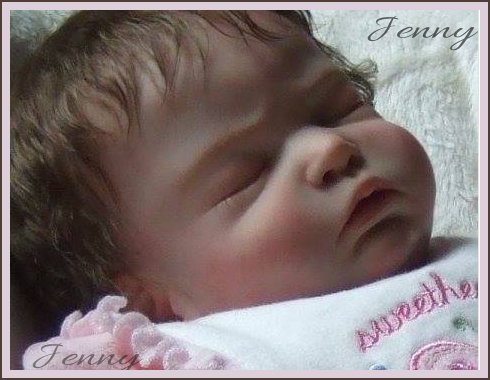 "It's nice to be important, but it's more important to be nice" (words of wisdom from my Dad) :P