mrscroww wrote:

Hello Everyone, My name is Laura and I have been reborning for about 9 years  now off and on.  I have been married 39 years to the same man. I have 4 grown children and 13 grandchildren and 1 great grandchild. I live in PA about an 2 hours above Pittsburgh. I love the art of making reborn dolls. I am happy to be accepted here to meet other reborners and share and learn other techniques.
Hiiiiiii Laura!!!
Welcome to REAL!!!  My name is Jenny!!! :)
I am from New Hampshire with 2 grown children and 2 grown grandchildren!!! hehehe  Wow!! Nine years!! That is a long time for sure!!
You must have seen it all!!!  I have learned so much here at REAL!!  It is so much fun to watch your "kit" turn into a "baby"!!
 I did answer your other post somewhere on this forum!! Hope you find it!!  Hope you enter our contests!! Info for contest on your other post
about logos.   Always nice to have new artists participate and see different styles of painting/creating!!  Hope to see one of your babies in
our contests Laura!!
Hugs,
Jenny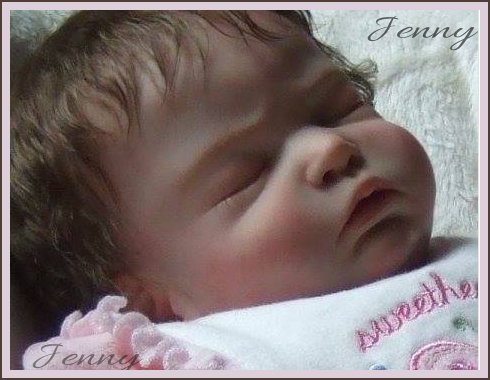 "It's nice to be important, but it's more important to be nice" (words of wisdom from my Dad) :P